Partnertec is relocating and taking a new step in further growth and professionalization
Partnertec, market leader in the Benelux for total solutions in Surface Mount Technology, is exchanging its place of business in Oirschot for Eindhoven on 1 June. After the previous acquisition of the Dutch operations of ASM Screens & Stencils in August 2020, this is a new step towards the company's further growth and professionalization. In the past five years, the company's turnover and number of employees have tripled in size.
At the end of 2020, owner Maurits van der Laken bought his own premises and invested in a drastic renovation. The premises in Eindhoven transformed from an outdated and gloomy building into a building with an ultramodern and sleek look & feel with lots of light and space, and a great workspace for all of the company's fifteen employees.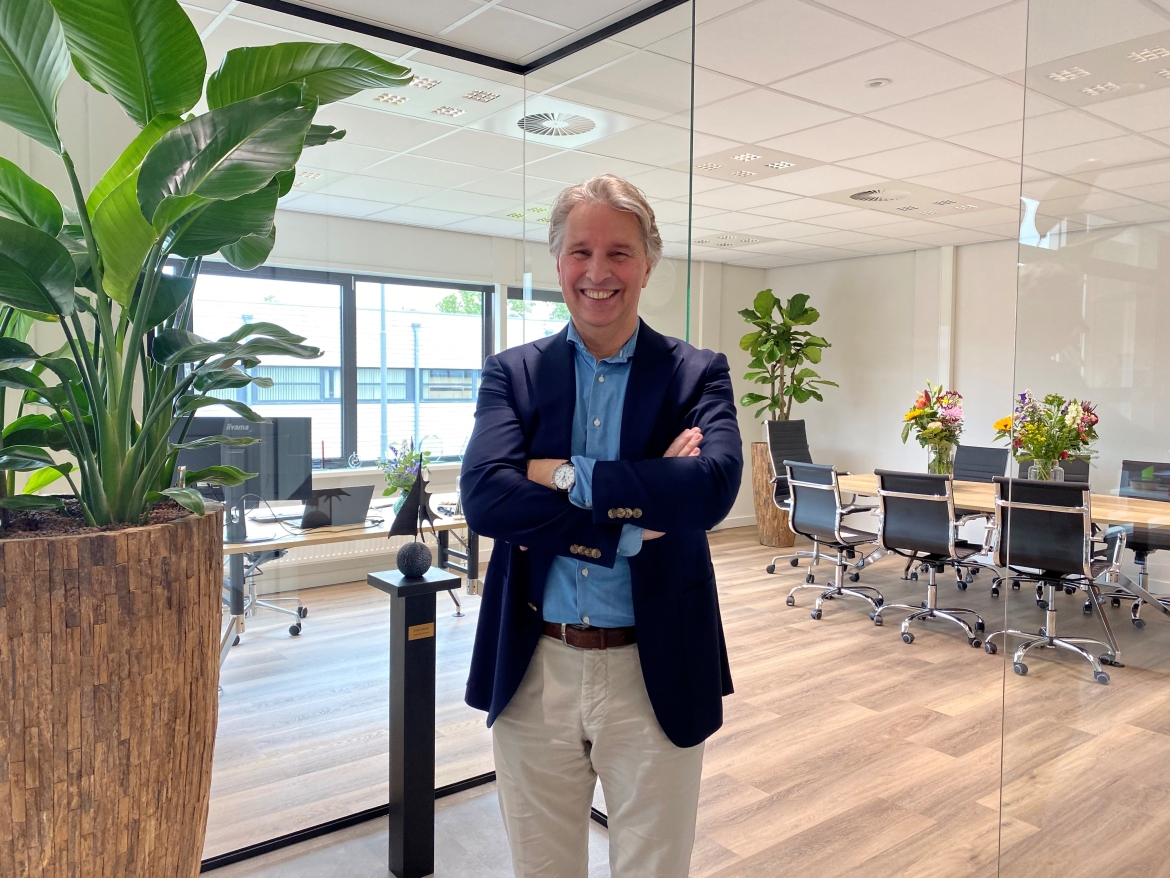 Machines for assembling electronics
Partnertec has been the supplier and partner of companies engaged in Surface Mount Technology for more than 17 years. The company is the exclusive distributor of high-tech machines for assembling electronics of market leaders such as ASM, Nordson, Vitronics Soltec, Gen3, and Solderstar. Partnertec supplies and installs complete production lines for the entire process from screen printing and soldering to performing automated inspections and the coating of printed circuit boards. By now, Partnertec is the preferred supplier of more than 150 high-tech companies in the Benelux.
In addition to supplying complete, or partial, production lines, the engineering team also designs and produces screens and stencils in-house. That is why a production area has been set up in the new building especially for cutting stencils.
Less flying, more online
The intensive cooperation with worldwide suppliers requires frequent communications. In the past, we used to catch a plane to attend meetings or training courses in Germany or England, for example. That is why the new building has been equipped with a modern Teams meeting room with an 82" HD screen and cutting-edge communications equipment. This allows us to reduce travel to a minimum, which is much less detrimental to the environment, as well as efficient and time-saving.
Consumables
In addition to machines, Partnertec supplies a wide range of consumables for the SMT industry. Examples are solder pastes, coating and cleaning agents of leading brands such as Humiseal, Indium, Zestron and ITW Techspray. A spacious warehouse has been set up in the new building for this purpose. The product specialists of Partnertec give customers advice on how to assemble and produce efficiently and free of interference. The service team contributes to this by maintaining the machinery in the Benelux (more than 450 machines) in optimum condition, and by upgrading machines, where necessary, in order to achieve the desired output according to high quality standards.
About us
Partnertec is the exclusive distributor of a select number of leading brands in machines and consumables for the SMT industry in the Benelux. The company supplies complete production lines for assembling electronics such as screen printers, pick & place machines, soldering machines, AOI, SPI and X-ray machines for inspection, and coating and cleaning machines.
Partnertec also supplies the corresponding consumables such as screens and stencils, pastes, cleaning and coating agents. Partnertec has its own service team for installation and maintenance, and for giving advice to customers about the optimal set-up of production processes.
Please contact us
Maurits van der Laken
Director and major shareholder